There's a ton of EVs disabled from Ian. As those batteries corrode, fires start. That's a new challenge that our firefighters haven't faced before. At least on this kind of scale. #HurricaneIan pic.twitter.com/WsErgA6evO

— Jimmy Patronis (@JimmyPatronis) October 6, 2022
Last week, Hurricane Ian pummeled cities along Florida's west coast including Naples and Fort Myers, making landfall as a Category 4 storm. The hurricane caused more than 100 deaths and over a million residents to lose power.
It is unclear how many EVs were impacted or destroyed by the storm.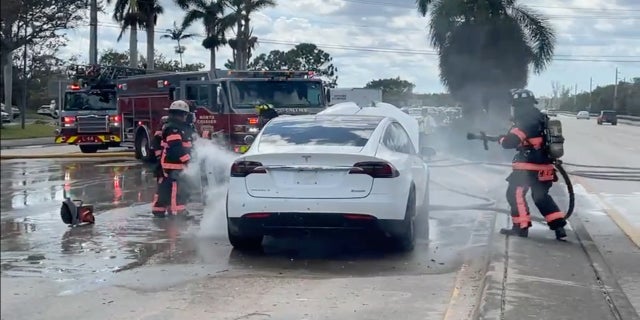 Meanwhile, consumers are increasingly turning to EVs as the Biden administration continues to push a green transition involving zero-emission cars. Between April and June, EVs accounted for 5.6% of new car purchases in the U.S., up slightly from the first three months of 2022, according to Kelley Blue Book.