FAYETTEVILLE, WV (LOOTPRESS) – On Saturday morning, a crowd gathered at Fayetteville Huse Memorial Park, braving the crisp winter air so they could lay wreaths at the graves of the cemetery's 702 Veterans. The event was held in honor of National Wreaths Across America Day- a movement to cover all Veteran's grave markers with a Christmas wreath.
Cathy Canterbury, the Wreaths Across America Locations Coordinator for Huse Memorial, said she was motivated to hold a wreath ceremony in Fayetteville after participating in National Wreaths Across America Day at the Arlington National Cemetery in Washington, D.C. in 2016.
"That was my first time participating, and it made such an impact," said Canterbury, a Veteran spouse. "I thought, 'We can do this at home.'"
Fayetteville hosted its first Wreaths Across America ceremony in 2019.
"We are here to remember the fallen, honor those who served and are serving and their families, and teach the next generation the value of freedom," Canterbury explained. "Freedom doesn't come without costs. We take our lives each day for granted."
Alongside the families and volunteers in attendance on Saturday were members of each branch of the United States Armed Forces. Each branch was presented with a wreath to honor current and fallen soldiers. A wreath was also presented in honor of all those listed as Missing in Action (MIA) or a Prisoner of War (POW.)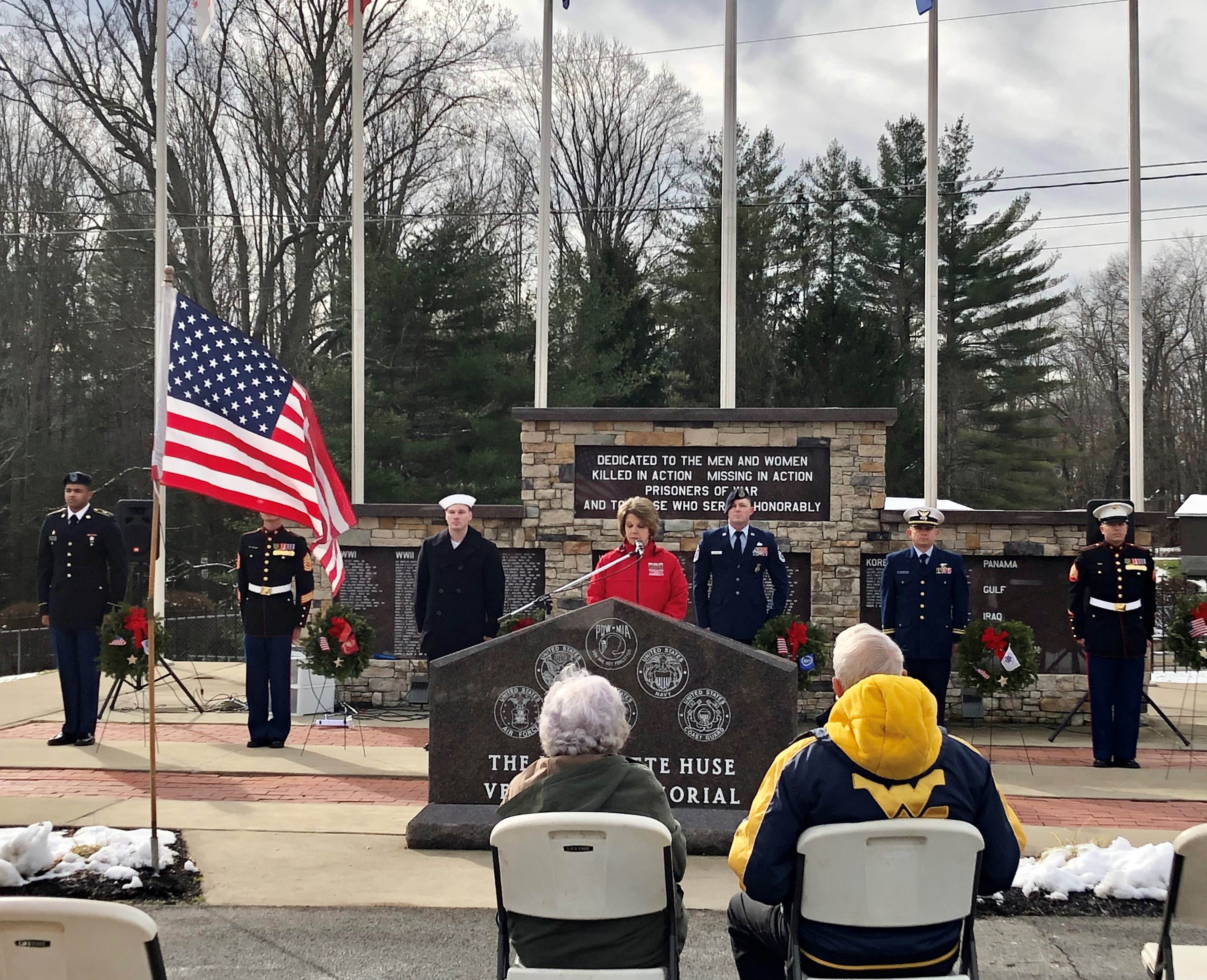 In her speech, Canterbury highlighted the 2020 Wreaths Across America theme: An American worth fighting for.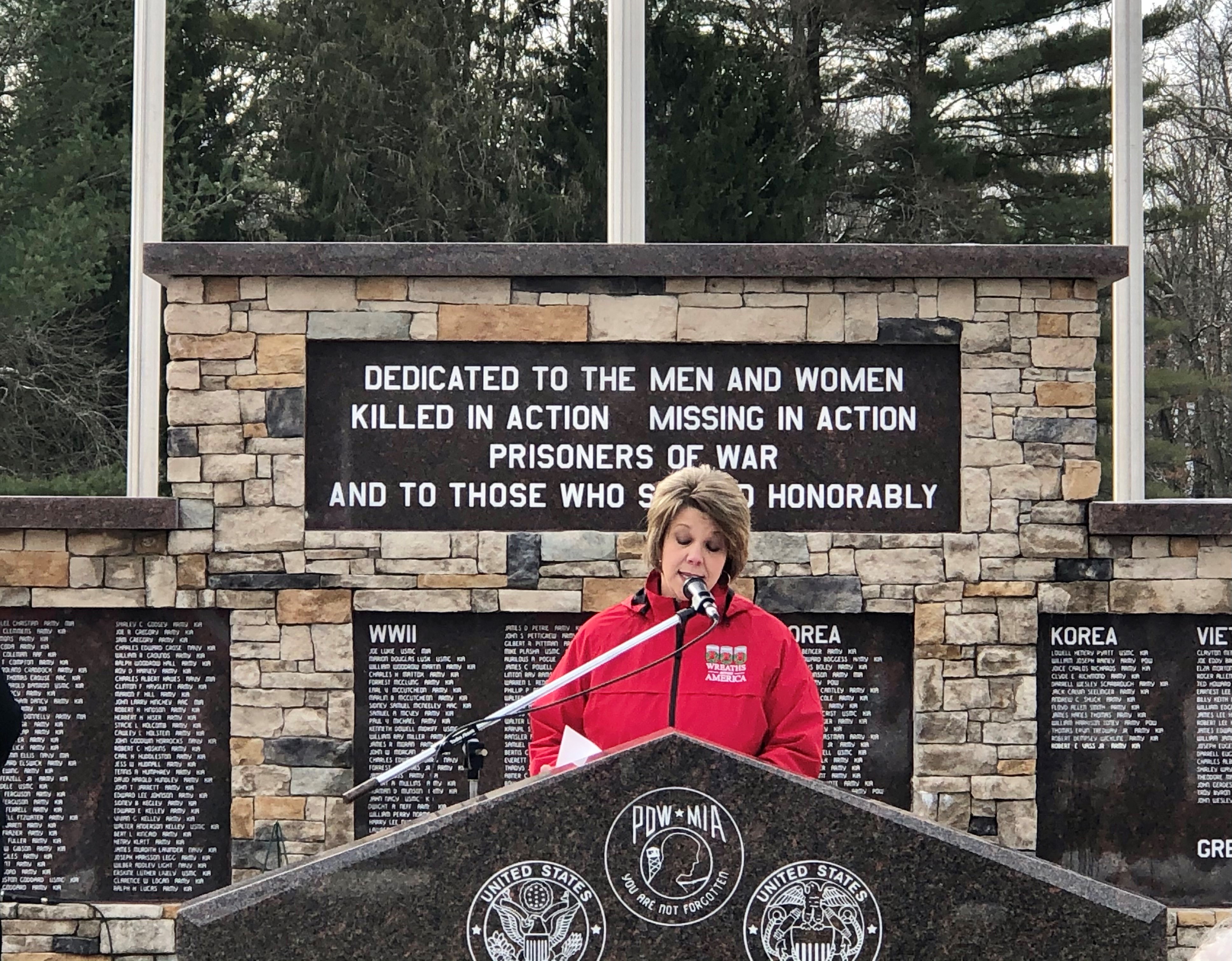 "I often think, 'Am I an American worth fighting for?'" she said, speaking of the need for more respect for the country's servicemen and women.
"We are all proud to be Americans that live in a free society that is made up of many people of many walks of life, but the freedoms we enjoy today do not come without a price. Flying before us here and in cemeteries throughout his nation are men and women who have lost their lives so that we can live in freedom and without fear."
Canterbury concluded her speech with a quote from Ronald Reagan:
"Freedom is never more than one generation away from extinction. We didn't pass it to our children in the bloodstream. It must be fought for, protected, and handed on for them to do the same, or one day we will spend our sunset years telling our children and our children's children what it was once like in the United States where men were free."
Saturday's ceremony was full of emotions as attendants traveled through the cemetery and laid wreaths for their fallen soldiers.
One Fayetteville resident, Drema Carte, held back tears as she spoke of her husband of 47 years, Galen Carte, a Vietnam Veteran who lost his battle with cancer four years ago.
"I am here to honor all veterans but mainly my husband. That's why I am here, to lay a wreath on his grave. It's really emotional, but it's a good thing. It's an honor to honor all of them and my husband especially."
Lieutenant (junior grade) Ryan Major of the United States Coat Guard drove more than four hours to attend Saturday's ceremony where he displayed the wreath dedicated to all current and fallen members of the Coast Guard.
"It is great to be able to honor the fallen heroes that we have here in Fayetteville. Doing this across the country with Wreaths Across America is a complete privilege of mine to be part of this and represent the Coast Guard."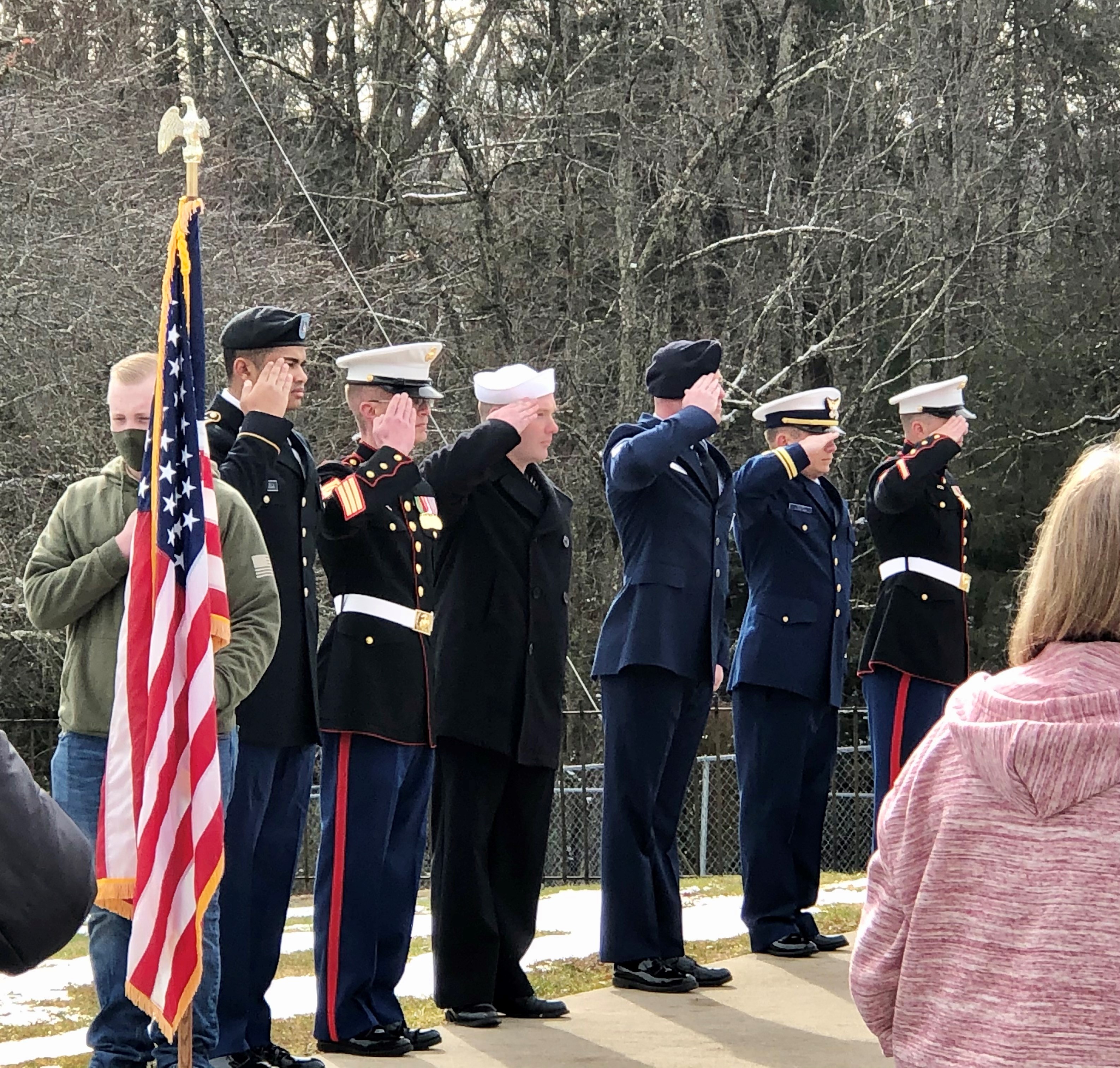 Every wreath at Saturday's ceremony was sponsored by a community member, local organizations or business and supplied by Wreaths Across America.
National Wreaths Across America Day is held annually on Dec. 19.