Andrew and Christine Rentzel may not live in West Virginia, but that didn't stop them from making the Mountain State an integral part of their special day.
The adventurous pair met while repelling in Seneca Rocks a few years ago and has since visited West Virginia together as much as possible, spending most of their summers hiking, climbing and repelling in the mountains.
"It's a very important place to both of us," said Christine. "It seemed fitting to utilize a place that we care about so very much. It's iconic… If I was going to call anyplace my second home, it would be West Virginia and the New River Gorge area."
After two years of dating, Andrew popped the question over Thanksgiving weekend while hiking Sunshine Buttress in Fayetteville.
Less than two weeks later, on Sunday, Dec. 6, Andrew and Christine stood on the narrow beams of the New River Gorge Bridge's catwalk- which is 24 feet wide and runs the entire 3,030-foot length of the bridge- and said their vows in front of an officiant and two friends who photographed the occasion.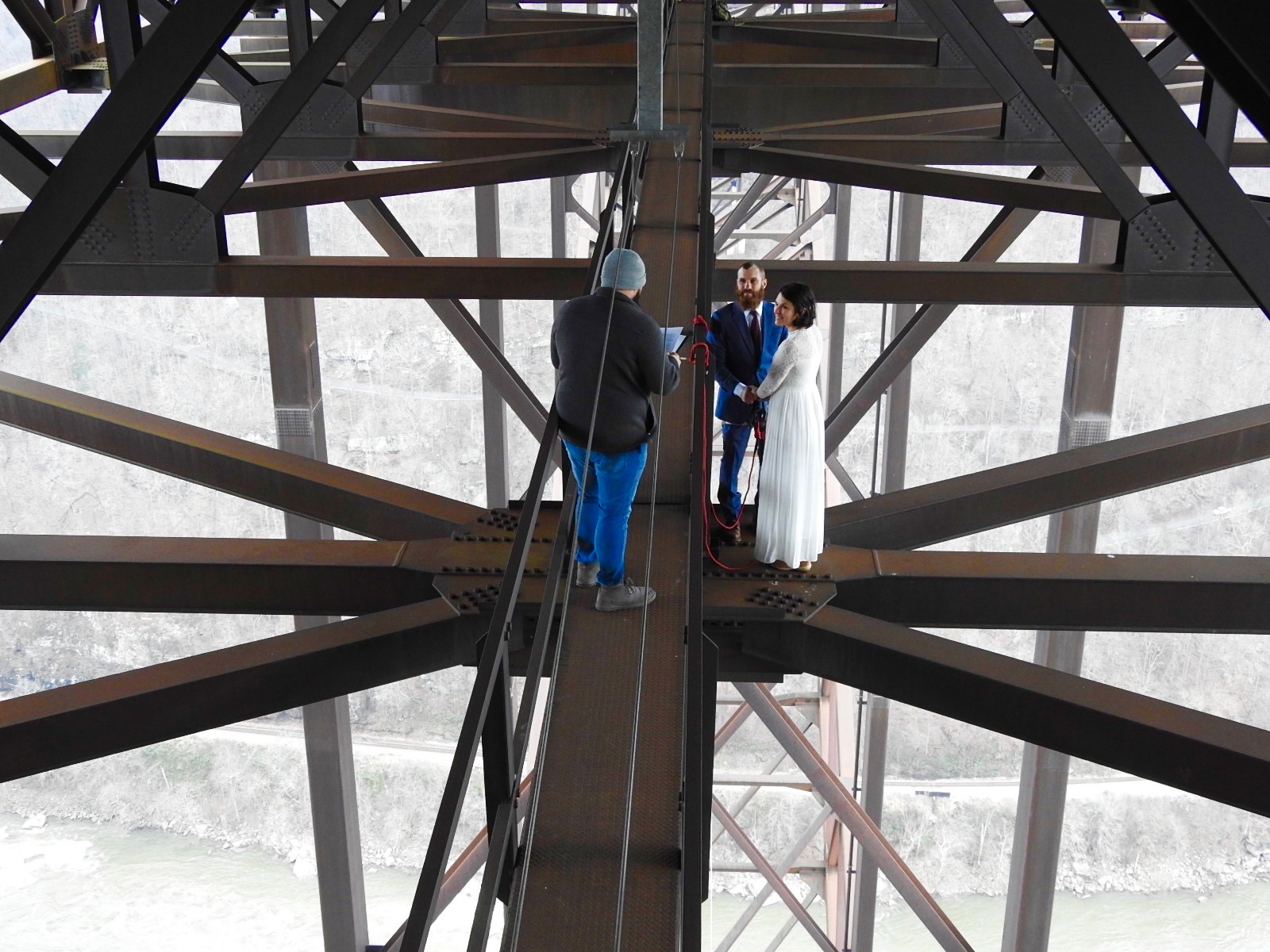 The couple said Covid was a factor in their untraditional nuptials but mentioned that they had already considered eloping because they wanted an intimate ceremony that fit their personality.
"So many people get married and it's all about the planning and making sure everything goes well. We planned the wedding in under a few days and we felt like that day was just for us," Christine shared. "It was fitting for us. We are spontaneous people."
Neither the bride nor the groom told their families when they were getting married but said those close to them have always accepted their spur-of-the-moment planning.
The ceremony took 10 minutes, and after, the couple repelled 850 feet down to the bottom of the gorge and quickly made their way to Pies and Pints to celebrate with pizza and beer.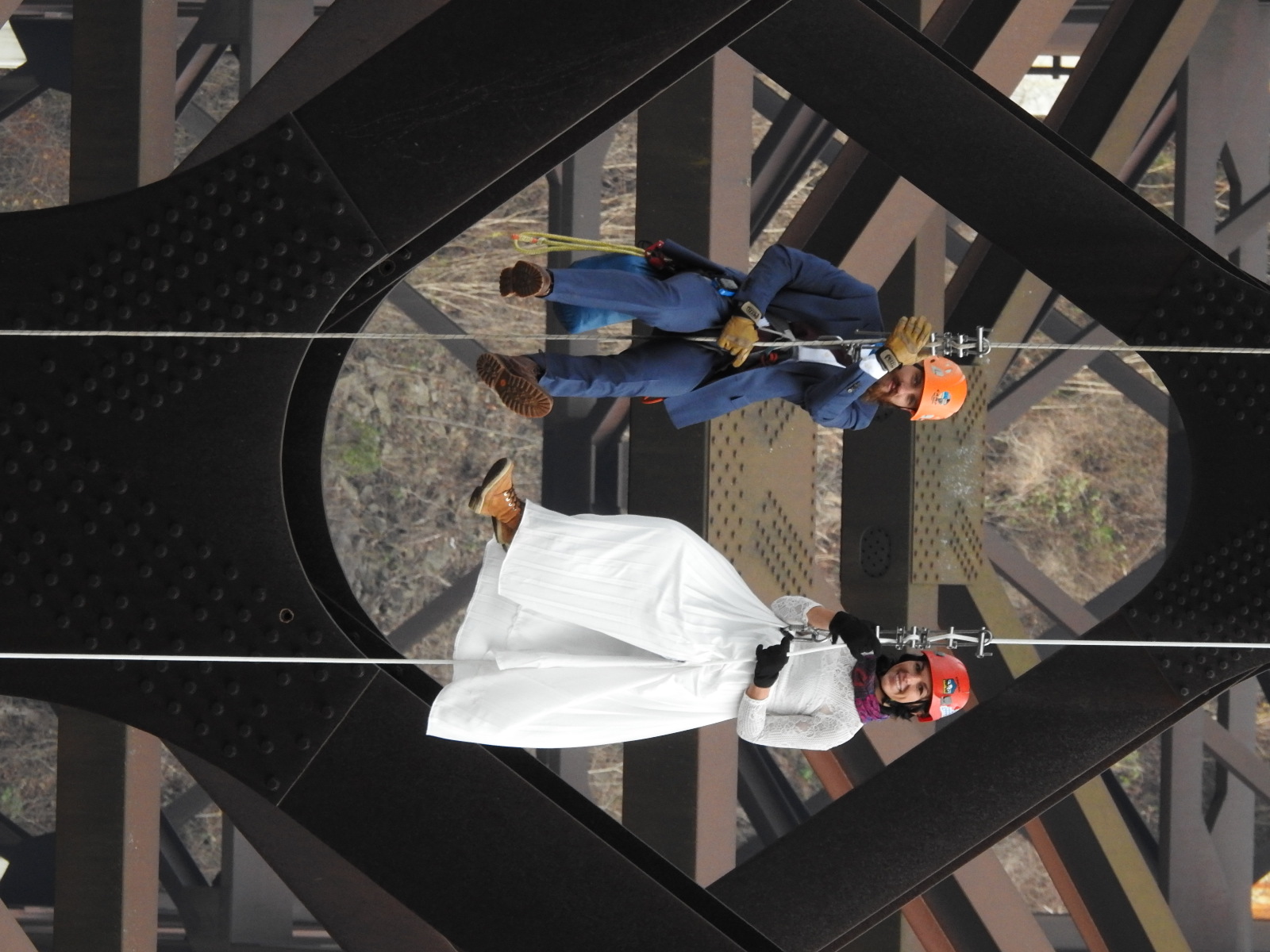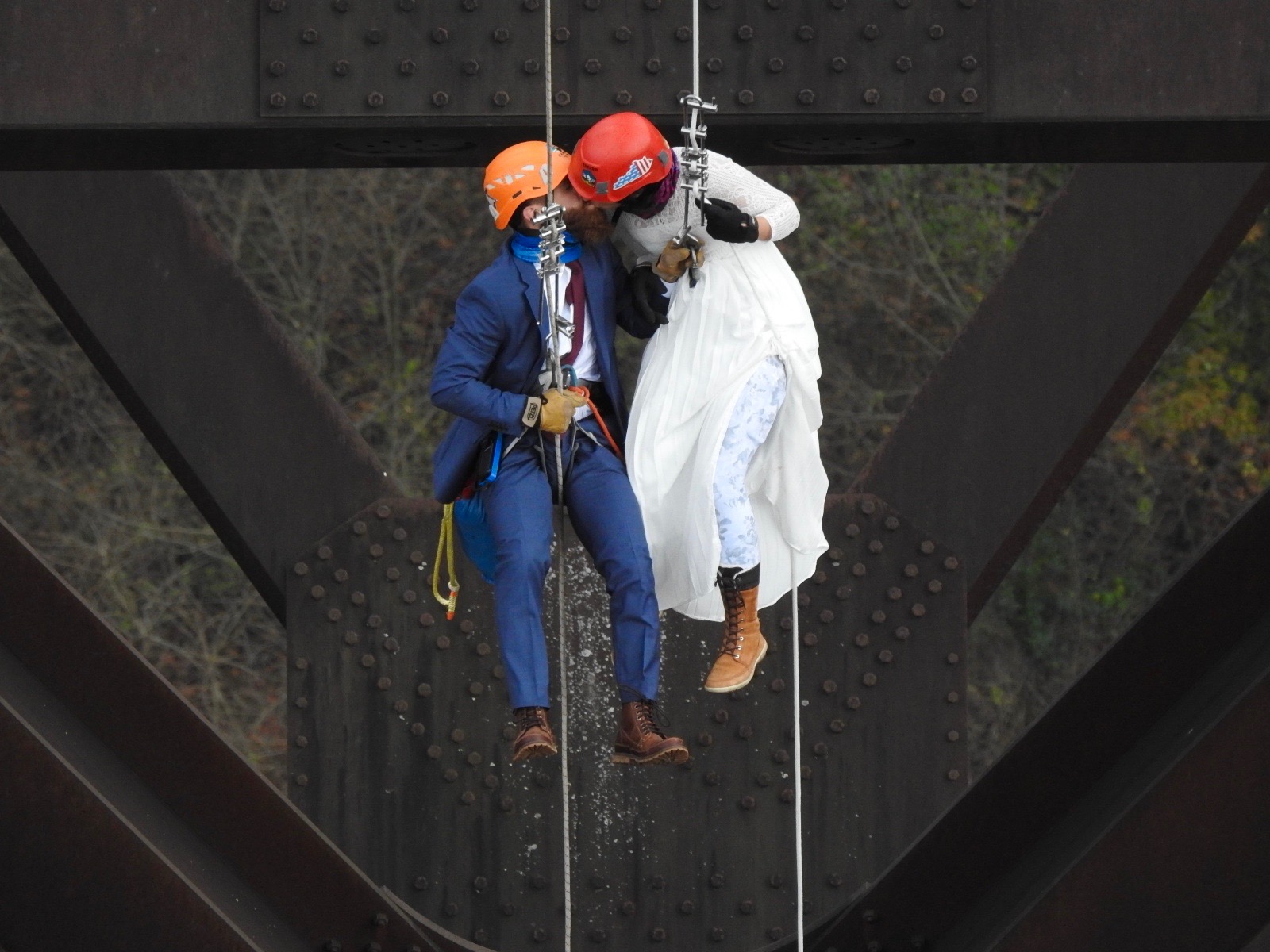 "It was very special to able to do it there and then. The last-minute planning of it fell into place, and we are very, very blessed that we were able to executive everything the way we wanted to do it," Andrew said.
"We are so thankful to the people involved. Fayetteville has provided us with a lot of great memories and awesome times. It was great to tie the knot on the bridge that ties both of us together. We love that area and that community and owe a lot to them. We wanted to make sure that we honored an important part of our relationship in our wedding.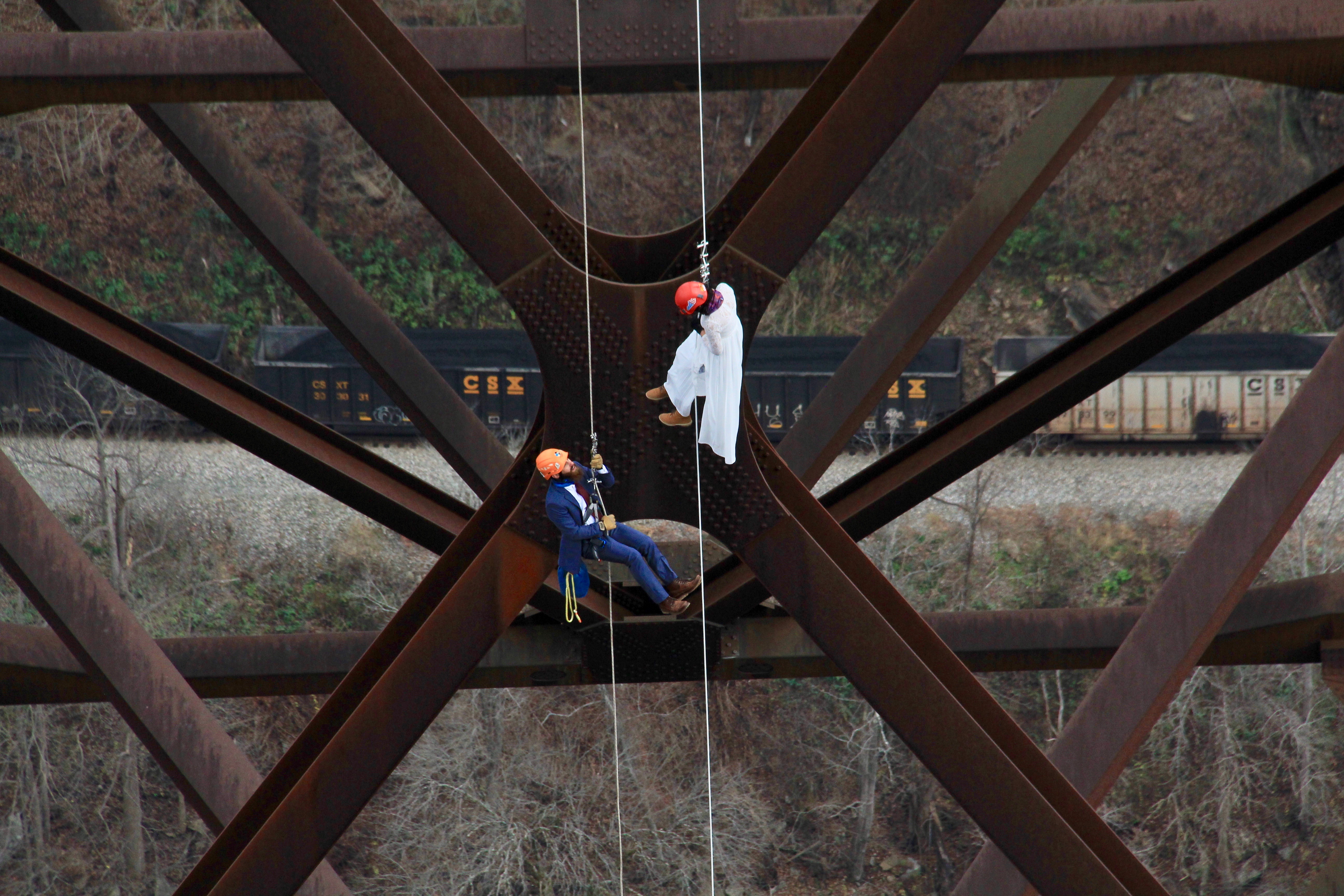 Photographs courtesy of Oak Hill-based photographer, Deb Parker.