CHARLESTON, WV (LOOTPRESS) – More schools will be learning remote for the upcoming Thanksgiving week due to rising cases of COVID-19.
The COVID-19 Data Review Panel, responsible for verifying the data utilized in the West Virginia Department of Education Saturday Education Map, today reviewed data from a public health perspective to determine the accuracy and reliability of the data to ensure they are a true indication of what's occurring among counties across West Virginia.
The map released showed six counties in the red, Marshall, Wood, Jackson, Mineral, Hardy, and Berkeley. Thirteen counties were in orange, Jefferson, Hampshire, Hancock, Brooke, Ohio, Ritchie, Wirt, Mason, Putnam, Cabell, Wayne, Boone, and Wyoming.  All counties in red or orange are not allowed to have in-person classes and must learn remotely.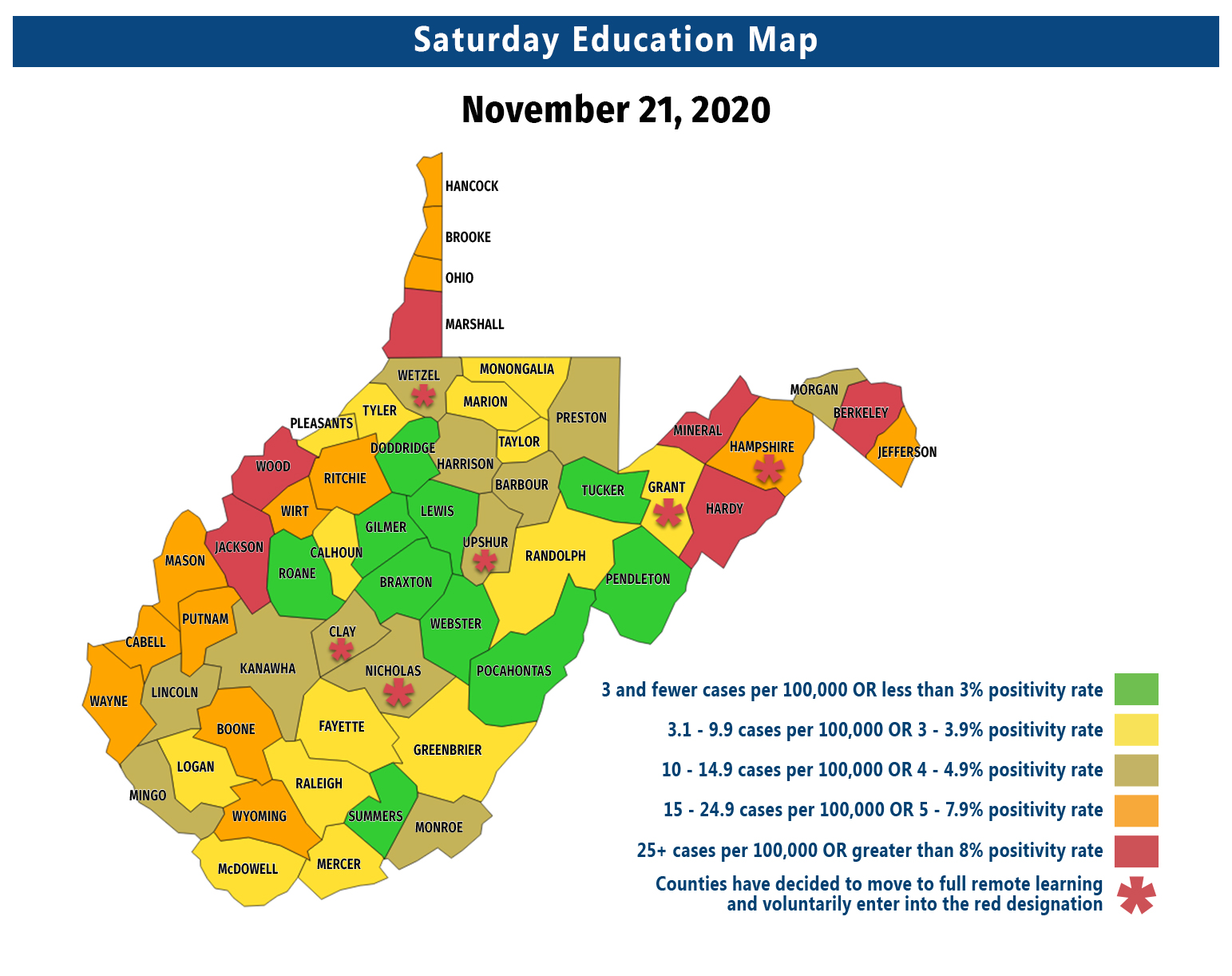 Several county school systems have opted to go remote even though they are not in the red or orange category; those include Nicholas, Clay, Wetzel, Upshur, and Grant.
There were twelve counties in the gold, fourteen in yellow, and ten counties in green.
Gov. Justice says that students will be out of the classroom most of the week after Thanksgiving, given the threat of rising cases.