WEST VIRGINIA (LOOTPRESS) – The Prospect League, home to elite collegiate baseball players from across the country, released its 2021 game schedule Monday. Each team will play a 60-game regular-season in the summer collegiate wood-bat league, opening Thursday, May 27.
The schedule is designed to give players a taste of what it's like to play minor league baseball. Traveling by charter bus and playing 60 games in just under 70 days in high-quality venues and in front of enthusiastic crowds provides a truly professional experience.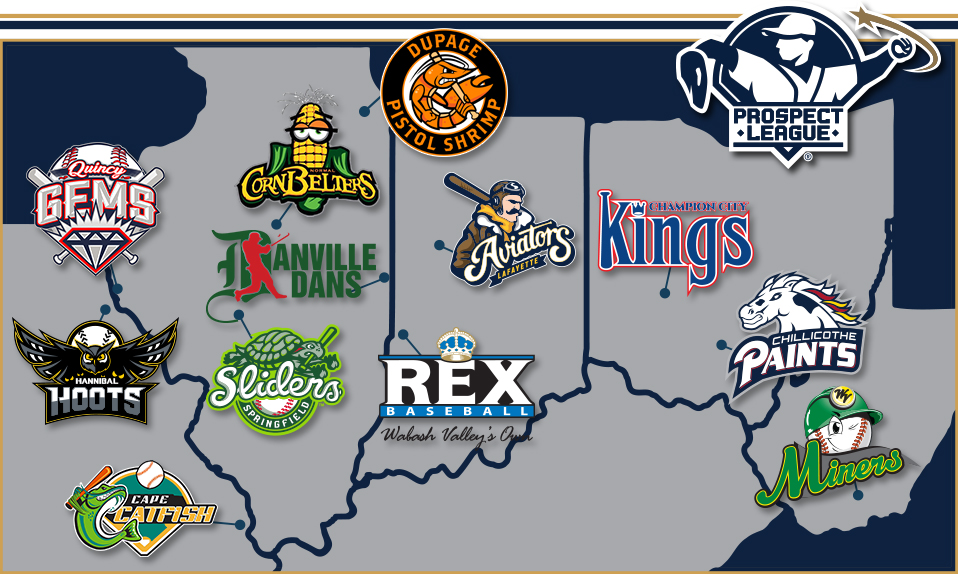 For the purposes of playoffs, Prospect League teams are divided into two conferences with two divisions within each conference. The Eastern Conference includes the Champion City Kings (Springfield, Ohio), Chillicothe Paints (Chillicothe, Ohio), Johnstown Mill Rats, and West Virginia Miners (Beckley, W.Va.) in one division and the Danville Dans (Danville, Ill.), Illinois Valley Pistol Shrimp, Lafayette Aviators (Lafayette, Ind.), and REX Baseball (Terre Haute, Ind.) in the other. The Western Conference includes the Burlington Bees, Clinton LumberKings, Normal CornBelters (Normal, Ill.), and Quincy Gems (Quincy, Ill.) in one division and the Alton River Dragons, Cape Catfish (Cape Girardeau, Mo.), O'Fallon Hoots, and Springfield Sliders (Springfield, Ill.) in the other.
The 2021 season also brings a return to split-season play, with division winners at the end of the first half of the season advancing to a one-game divisional championship August 5. Divisional champions advance to play a one-game conference championship August 7. Both conference champions advance to play one another in the best-of-three Prospect League Championship Series. Game one is August 9 and, after a travel day, game two and, if necessary, game three are August 11 and 12.
"Every fan should look forward to watching their team's season unfold this summer," Bastien added. "See you at the ballpark!"
Individual teams will be releasing their schedules in the immediate future. To view the complete Prospect League master schedule, click here.