GLEN DANIEL (LOOTPRESS) – A marker recently installed at 105 Claypool Hollow Road in Glen Daniel marks the site of the first church established in Raleigh County. 
Log-built New Hope Meeting House was established in 1829, a branch of Guyandotte. 
Church (1812). At the July 1836 Greenbrier Convention of the Guyandotte Church, a petition was approved to constitute a new church at Coal River Marshes (then Fayette County, Virginia).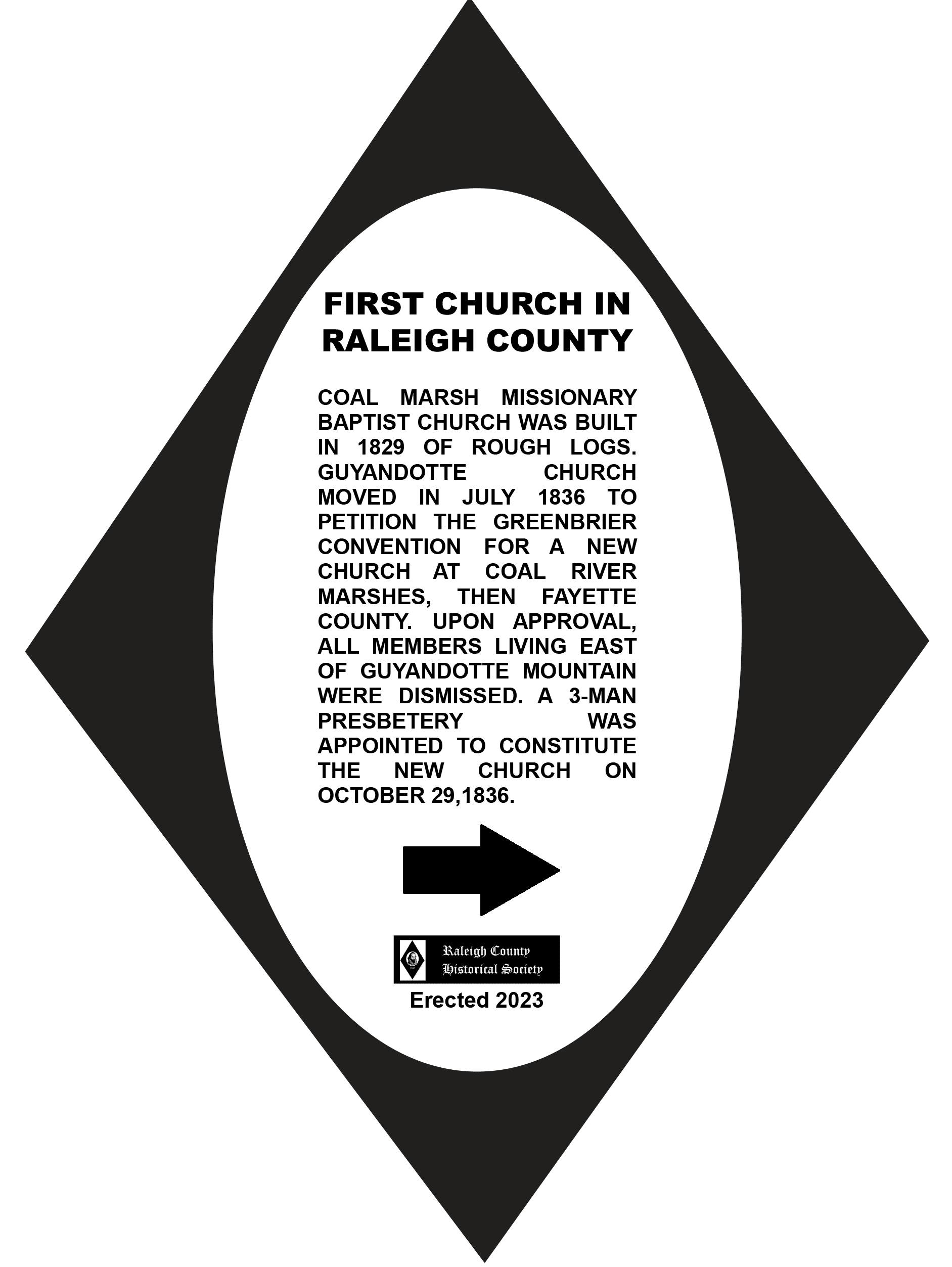 Upon approval, all members living east of Guyandotte Mountain were dismissed, and a 3-man presbytery was appointed to constitute the new church. The original October 29, 1836, membership roll contained 82 signatures. The church was admitted to the Greenbrier Association on December 3, 1836.