Over 100 area residents gathered for a caravan parade in support of Law Enforcement, America, and President Donald Trump.  Participants gathered in the parking lot of Tractor Supply in Beckley to form the parade on Saturday morning.  Classic cars and trucks were on exhibition, and participants handed out candy to children dressed for Halloween during the hours before the caravan took off for the New River Gorge Bridge.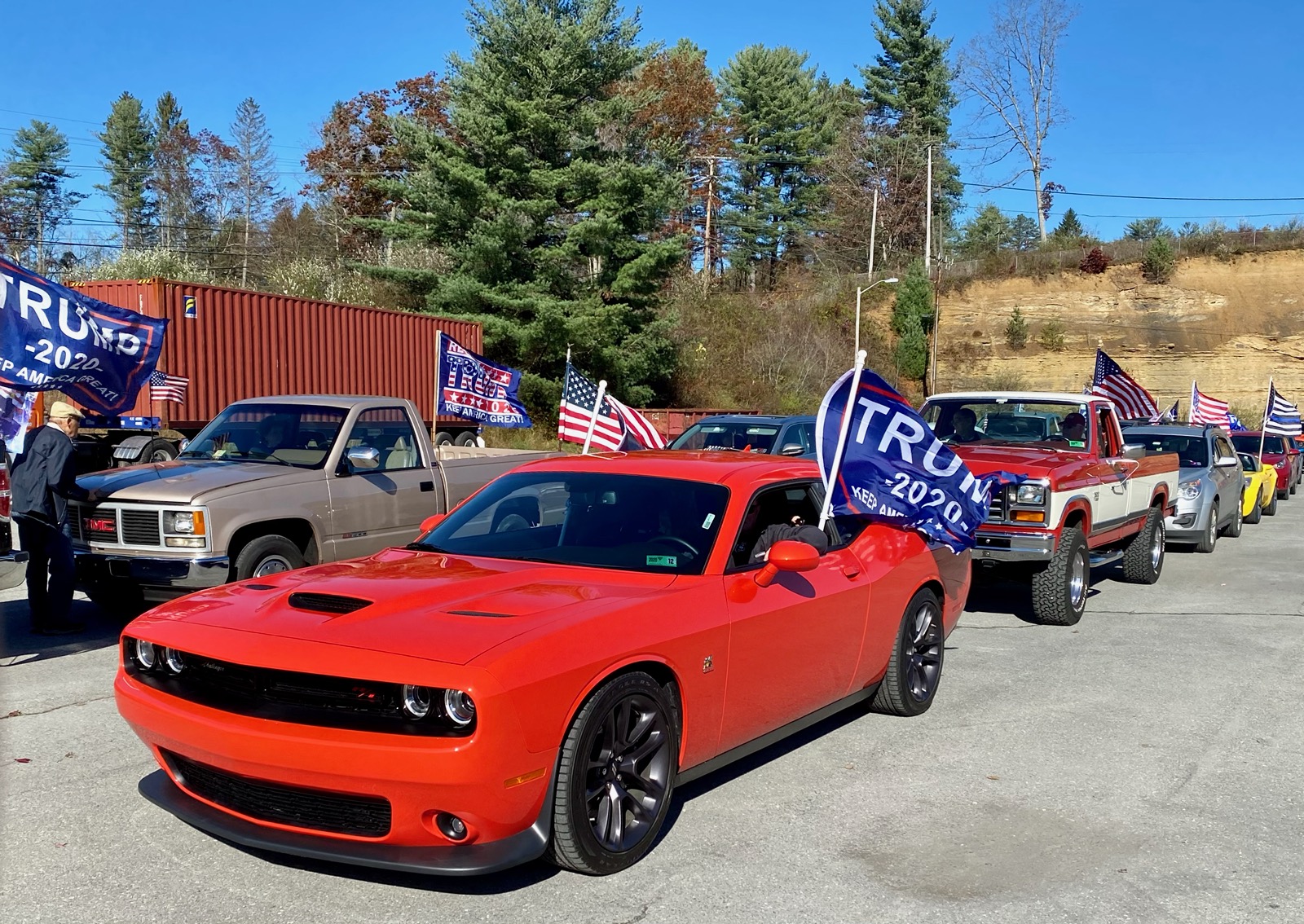 The route followed Robert C. Byrd Drive to the Crossroads Mall where the caravan turned onto Rt 19 and headed for the New River Gorge Bridge outside of Fayetteville.  The caravan then ended at the visitor's center directly adjacent to the New River Gorge Bridge.
The route was lined with onlookers waving American flags and displaying signs in support of Law Enforcement.
Organizers of the event told Lootpress the caravan was one of many over the last several weeks throughout the State that provided an opportunity for participants to display their patriotism and support for American values.
Similar events have been held in Logan, Putnam, Greenbrier, and Kanawha counties over the last several weeks.  Thousands of residents across the State have joined in these caravans that have been a peaceful display of patriotism.  The events have been marked by attendance of entire families with activities for children.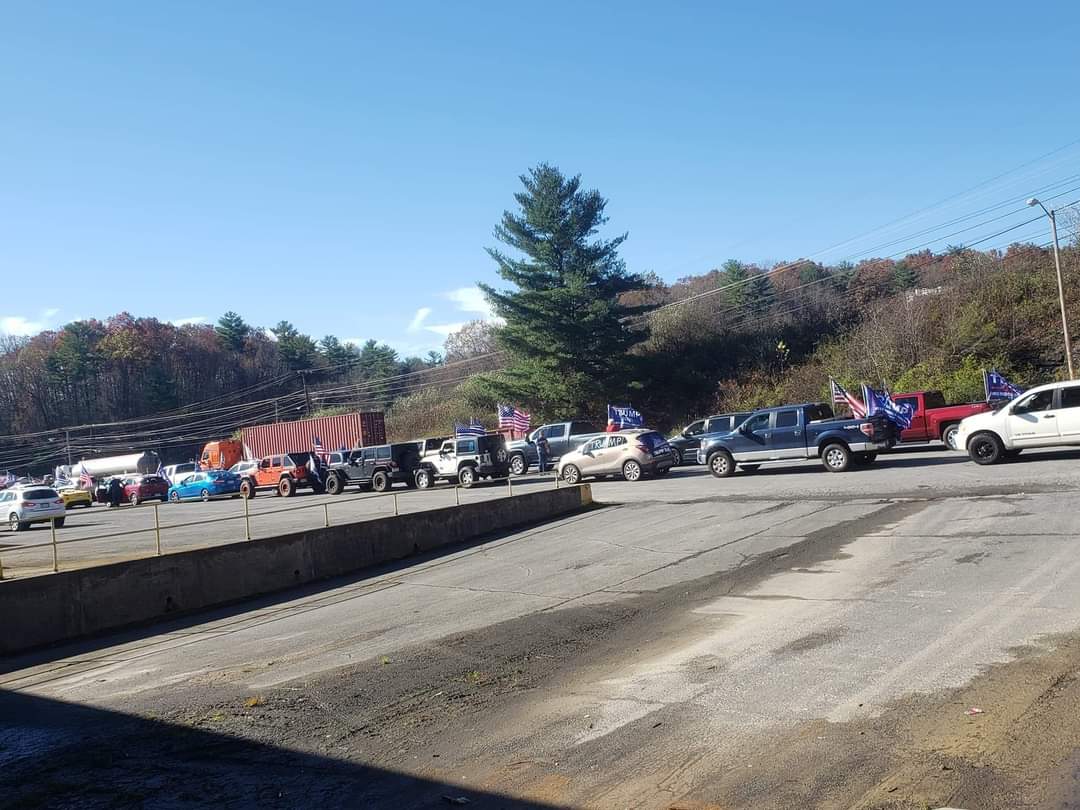 The Raleigh County caravan stretched for over a mile on Route 19 between Beckley and Fayetteville.  Members of the Beckley Police Department and National Park Service were seen along the route directing traffic and maintaining vehicle safety for caravan participants.
Of note was the large number of participants displaying "Trump 2020" flags and signs on their vehicles.  Many of the participants displayed messages of support for the President on their vehicles and his re-election bid, which culminates on November 3rd.
While national polls are conflicting on the potential outcome of the Presidential Election, President Trump is expected to win West Virginia by a wide margin over challenger Joe Biden.