Twitch removed its iconic global emote "PogChamp" after controversial tweets from Ryan "Gootecks" Gutierrez, a fighting game personality and the face of the emote. PogChamp is used by Twitch viewers to express excitement during a hype moment on stream.
Gutierrez was an icon back in the early days of Twitch, and was known for Cross Counter TV, a YouTube channel focused on fighting game videos. In recent years, Gutierrez has often shared controversial and often conspiratorial messages. After the following events that happened with radical Trump supporters storming into the congress building, Gutierrez tweeted this: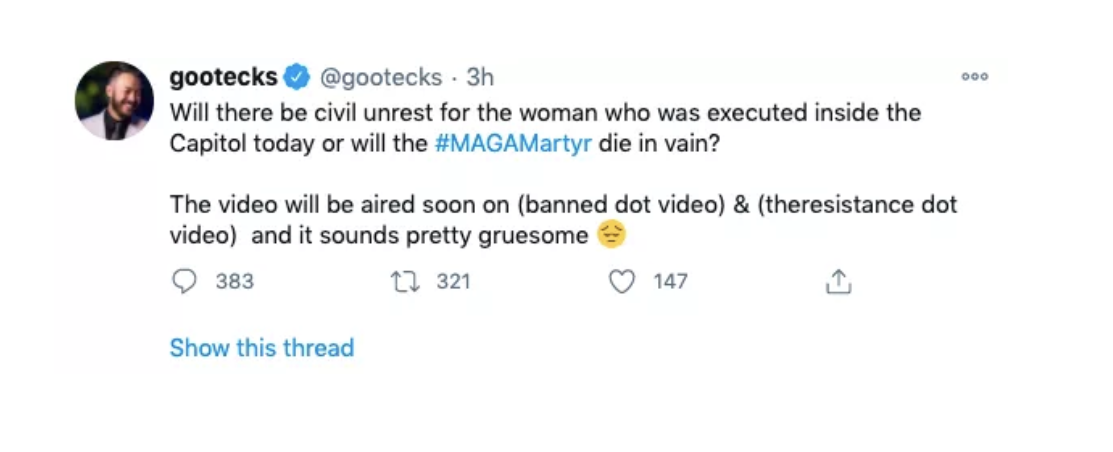 Twitch removed the PogChamp emote and includes their statements on their decision in this twitter thread, saying the face of the emote was encouraging further violence. Twitch continues to say it will work with the community to create a new emote.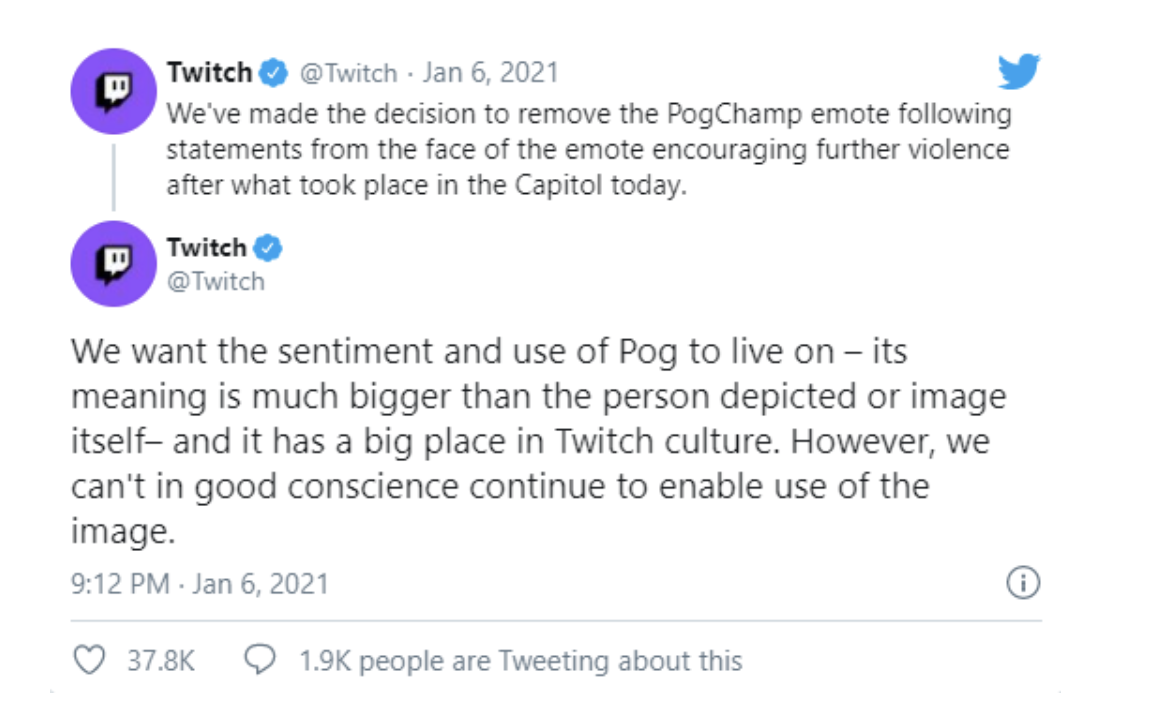 PogChamp is an iconic Twitch global emote. Global emotes can be used anywhere on the platform for free, unlike other emotes which are subscriber benefits from certain channels. PogChamp was the 5th most used emote on Twitch, used over 813 million times, according to StreamElements. You could see this emote fill up the chat any time a streamer made an insane play, or exciting news was revealed.
Many Twitch and gaming communities discussed the removal of this emote, and there's a mix of shock and understanding. Twitch has been a core hub for gamers for so many years now, that the platform and gaming nearly fall hand in hand. Many believe that because the emote is so important to the culture, it can be detached from Gutierrez and not have to represent his thoughts. Others understand Twitch's perspective and are hopeful that whatever replaces the emote can be just as great.