CHARLESTON, WV (LOOTPRESS) – Gov. Justice announced that West Virginia's general revenue collections for the month of January 2021 came in at $46.6 million above estimates and 1.6 percent above prior year receipts, despite the effects that the COVID-19 pandemic has had on the state's economy.
"We are saving people's lives right now. That's the number one responsibility of me being your Governor. But the second responsibility that I have is absolutely to maintain and to watch after the store," Gov. Justice said. "I've got to make sure that the economics of the state continue to work because if the economics fail, for all practical purposes, the services and everything we do in government – everything we're doing throughout our land – really becomes almost impossible to do.
"So, considering all of that, today I report to you terrific, terrific news; off-the-charts news," Gov. Justice continued. "We are absolutely, without question, the envy of the nation."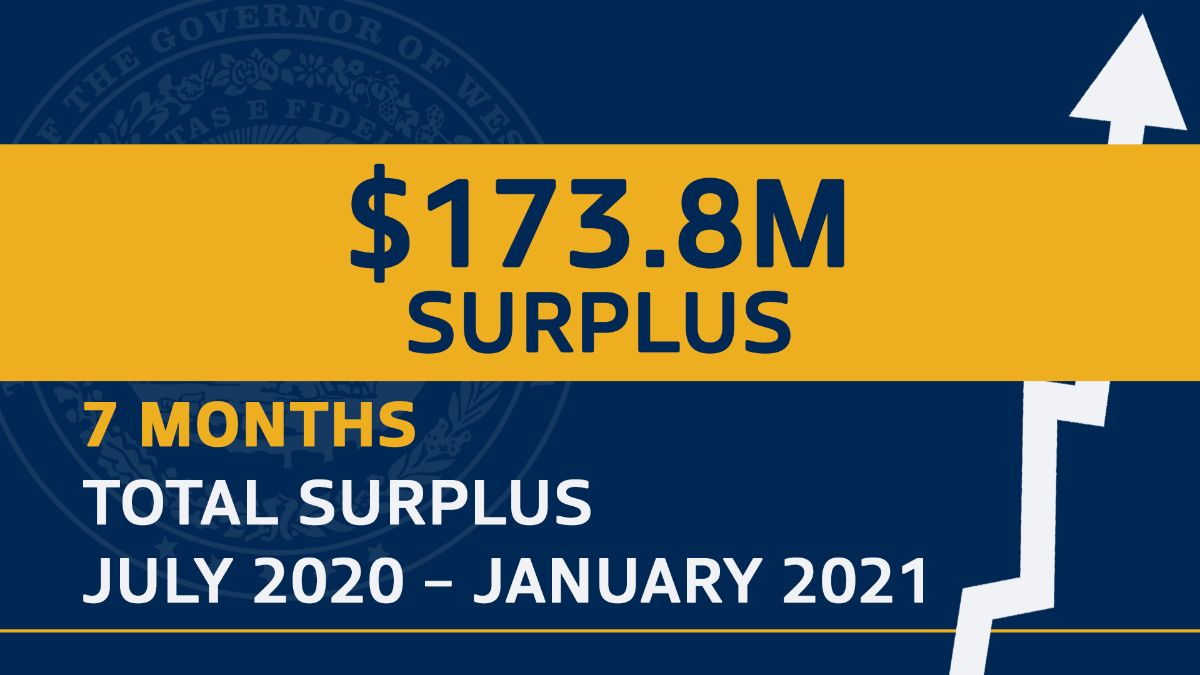 Year-to-date general revenue collections are now $173.8 million above estimates and 4.7 percent above prior year receipts.
West Virginia has now banked surpluses in six of the first seven months of Fiscal Year 2021.
"West Virginia is poised for growth and diversification and lots and lots of good stuff," Gov. Justice said. "We're just going to keep it coming, West Virginia – keep this ball moving – and we're going to hope and pray, as we ride off into the sunset, that everybody in West Virginia will be feeling better and prouder about who they are."