Greenbrier East 23, Shady Spring 0
Shady Spring – Taylor Boswell, Gracie Gumm, Hailey Ervin and Lily Carola all went yard Thursday as Greenbrier East picked up a 23-0 win in Shady Spring.
Shady was held without a hit in he three-inning loss.
Olivia Plybon, Josi Ervin and Boswell each notched three hits each with Plybon driving in six runs. Boswell had five RBIs.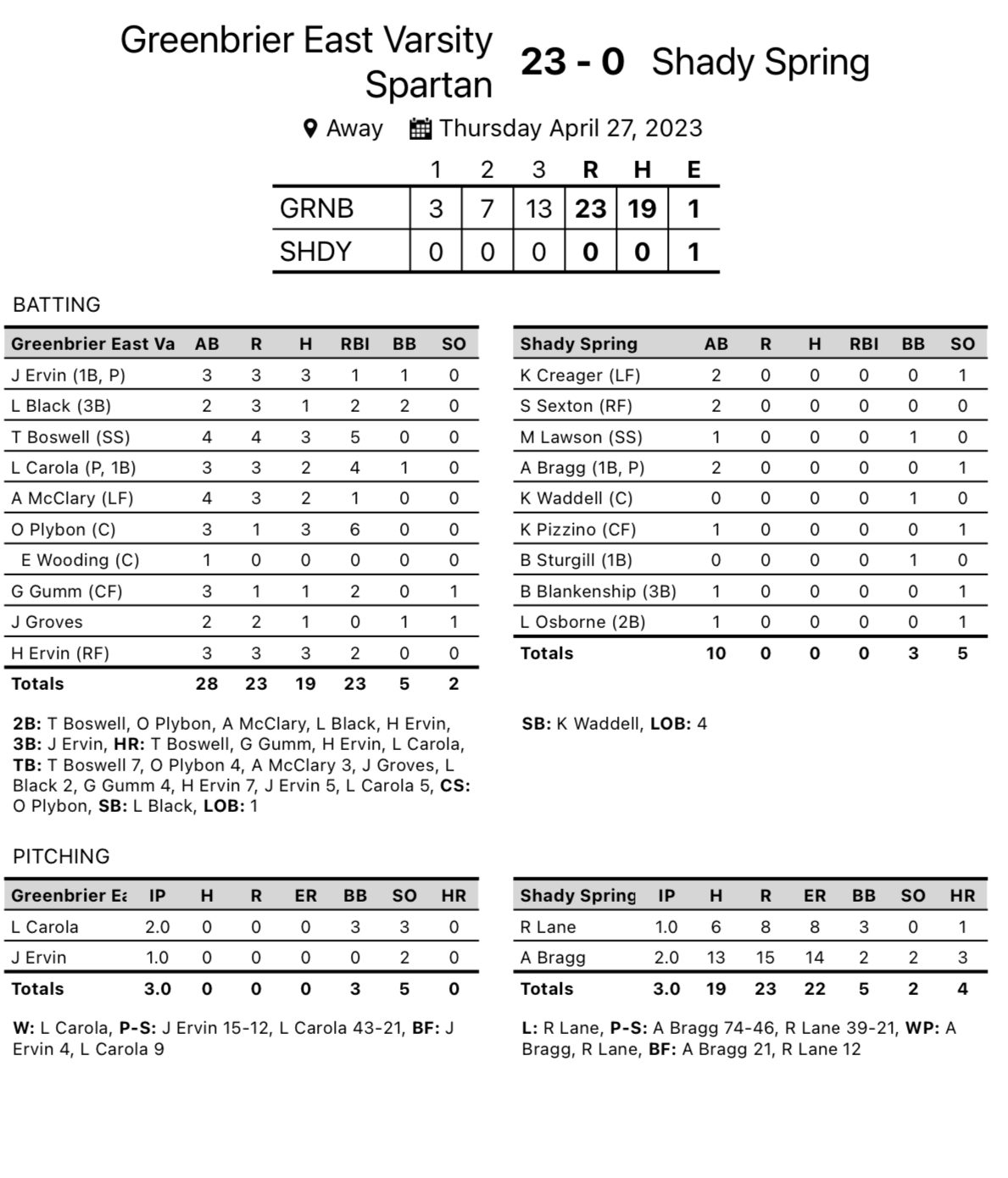 Man 3, Wyoming East 0
Man – Morgan Cooper held Wyoming East to one hit for the second time in three days, leading Man to a 3-0 win over the Lady Warriors in Man.
Kylie Blevins drove in two runs for the Lady Billies in the win while Cooper struck out 15 batters despite walking five.
Savannah Brehm had East's only hit of the game.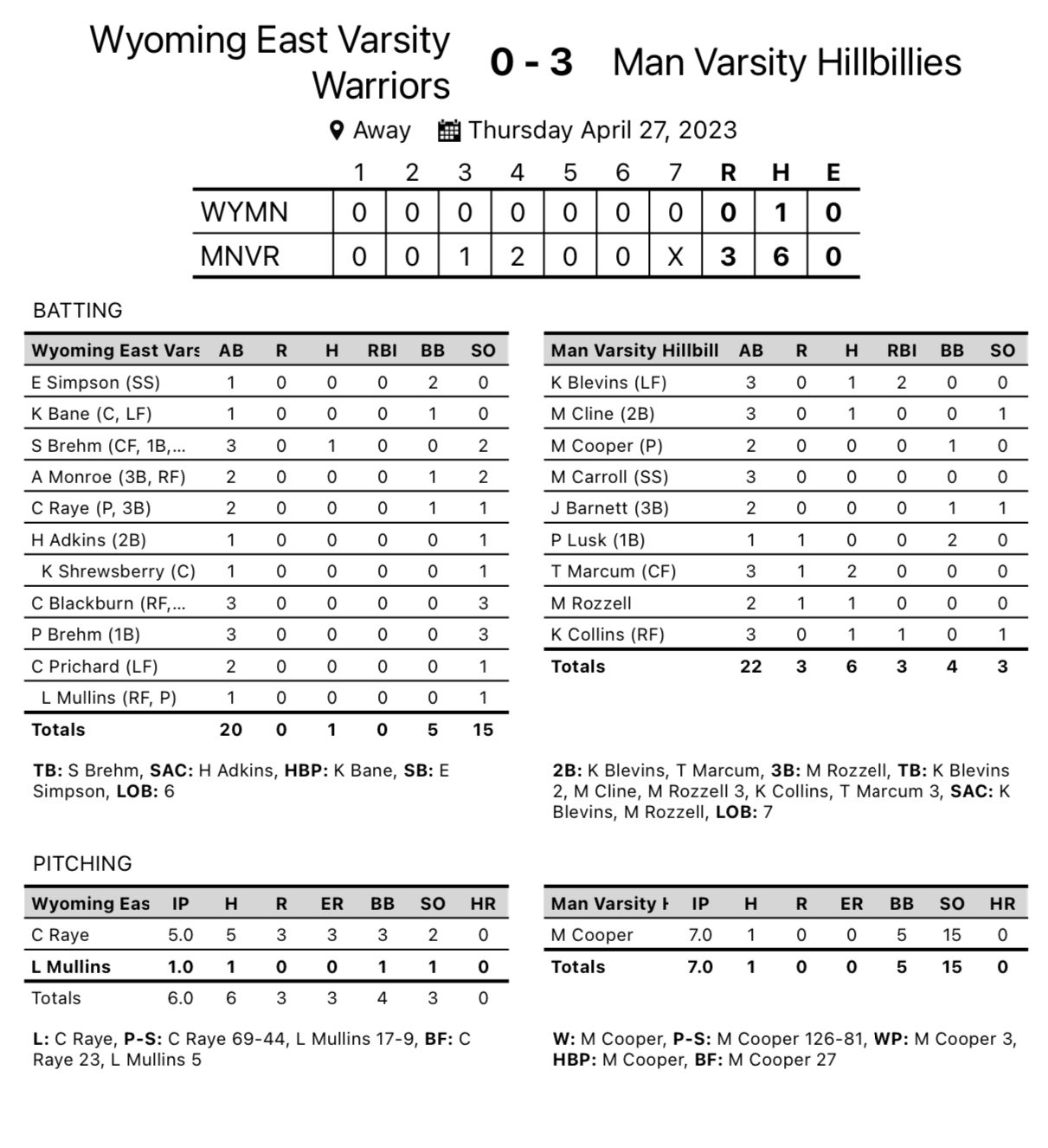 Liberty 11, Oak Hill 5
Oak Hill – Liberty jumped out to a 5-0 lead and never looked back, earning an 11-5 win over Oak Hill Thursday in Oak Hill.
Zadie Worley launched a home run for the Raiders, driving in three runs. Josie Hartshorn added three RBIs as well while Keandra Spurlock collected a team-high four hits.