Greenbrier East 6, George Washington 2
Fairlea – Josi Ervin and Lindsay Black drove in a pair of runs each Wednesday as Greenbrier East picked up a big win over regional for George Washington.
Gracie Gumm and Taylor Boswell notched two hits each for the Spartans while Ervin picked up the win in the circle.
East will travel to Wyoming East on Thursday.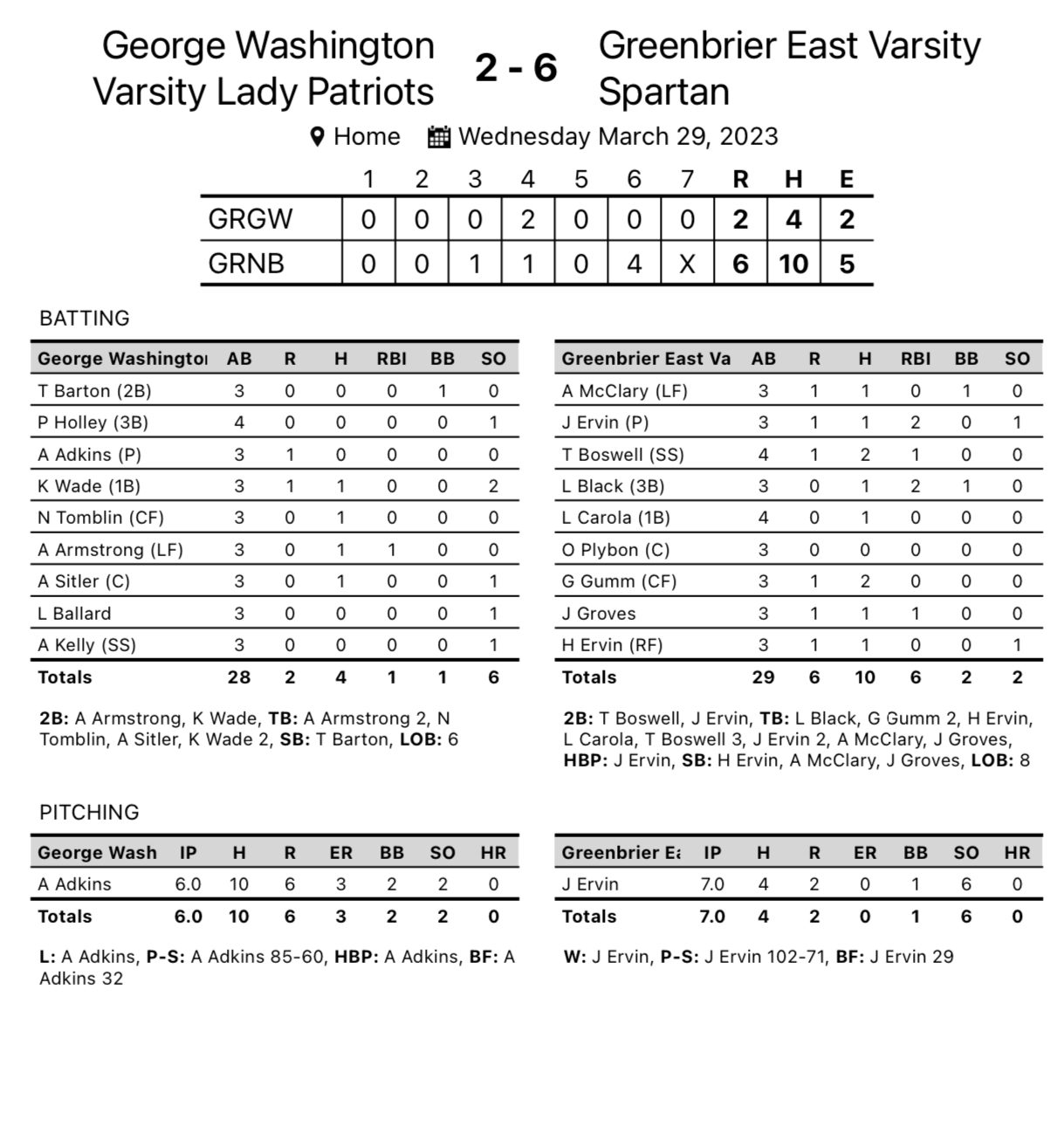 Greenbrier West 2, Nicholas County 0
Charmco – Brilee Redden went the distance, pitching a shutout as Greenbrier West picked up a 2-0 win over Nicholas County Wednesday in Crawley.
Redden struck out 13 in the win while Julia Herndon and Preslee Treadway collected two hits each.
West improves to 6-0 with the win and will travel to Charleston Catholic Friday.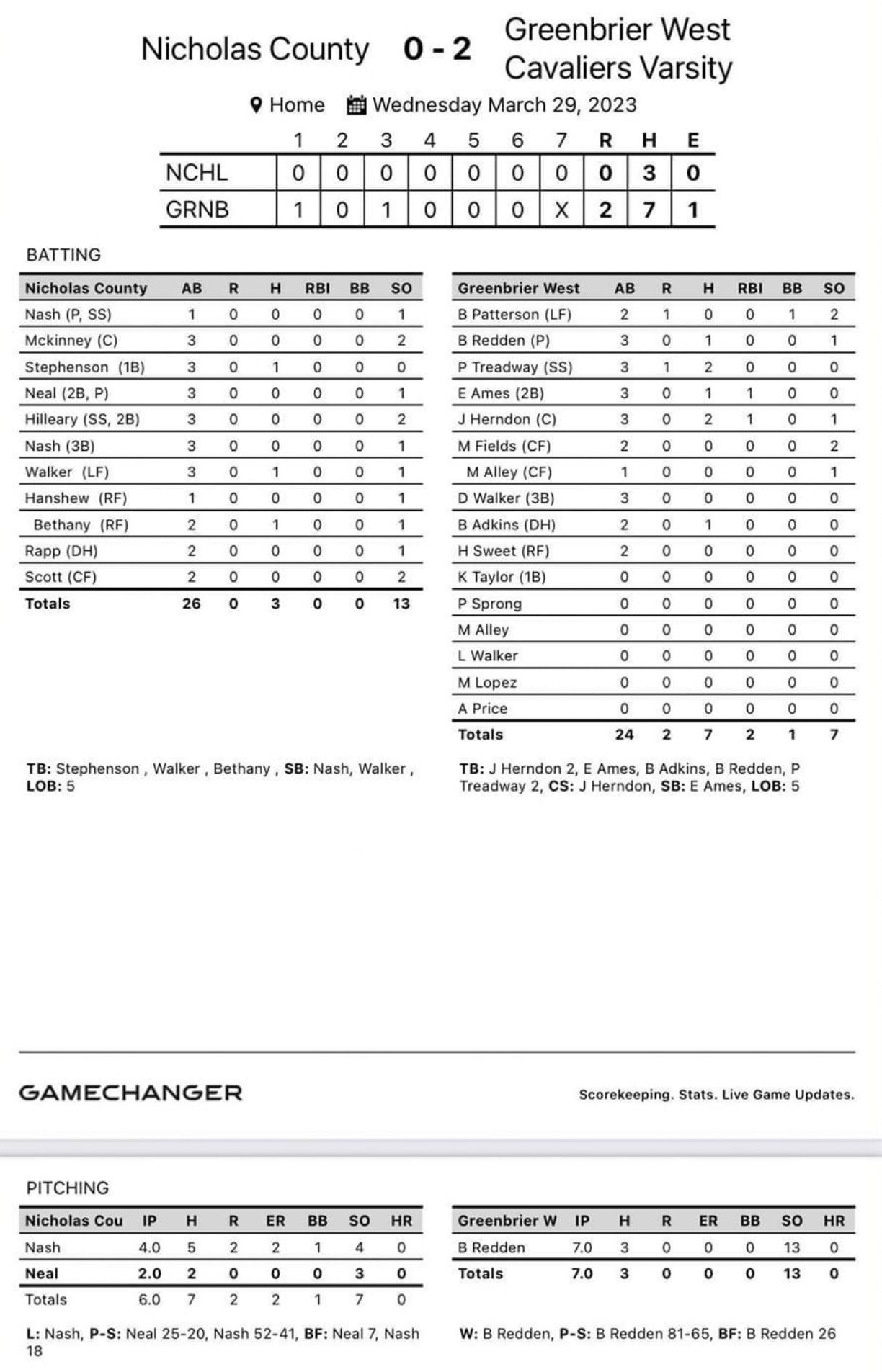 Princeton 3, Beckley 1
Princeton – Emma Johnson struck out 12 batters, outdueling Beckley ace Aubrey Smallwood as Princeton picked up a 3-1 win over Beckley Wednesday in Beckley.
Riley Riggs led the charge for the Tigers with two hits while Abigail Jenkins drove in a run.
Smallwood, who took the loss despite allowing just one earned run, collected two hits in the box, driving in Beckley's lone run.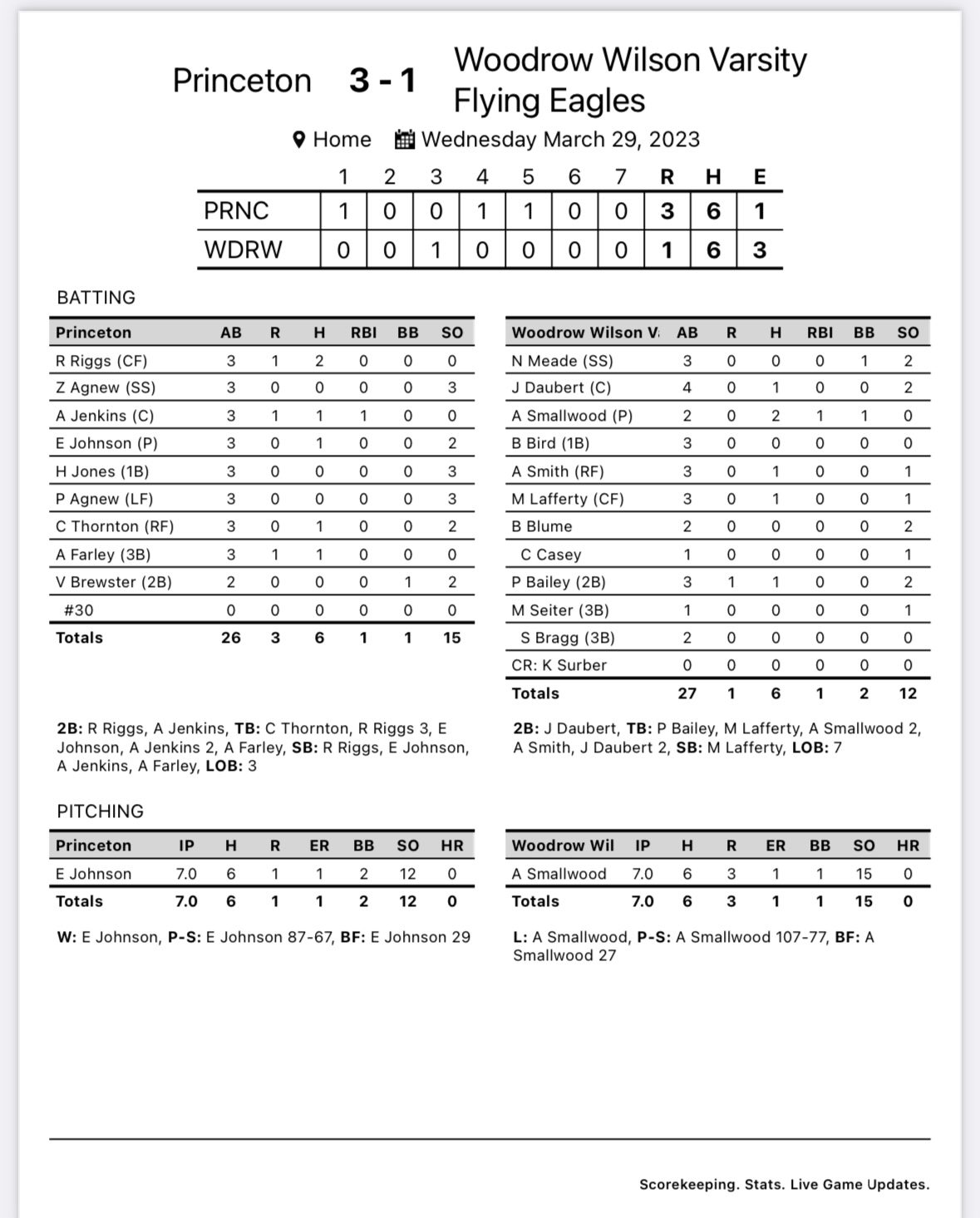 Liberty 9, Westside 8
Glen Daniel – Kanyon Green doubled in the bottom of the seventh, lifting Liberty to a 9-8 walkoff win over Westside Wednesday evening in Glen Daniel.
Green was stellar, blasting a home run in the bottom of the sixth, driving in six runs for the game.
Keandra Spurlock added three hits in the win for the Raiders as well.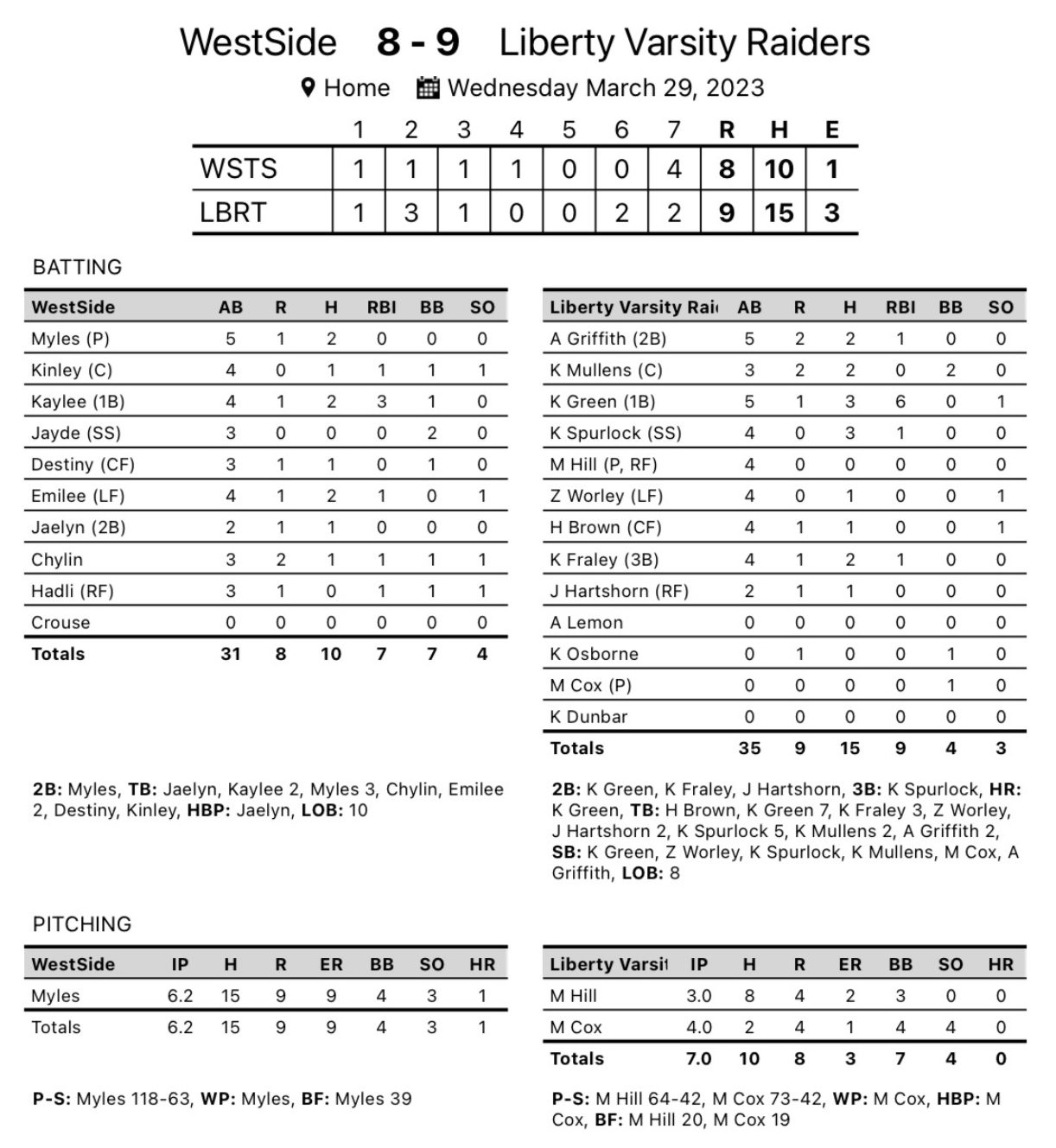 Shady Spring 20, Summers County 0
Shady Spring – Shady Spring drew eleven walks Wednesday, making them hurt in a 20-0 win over Summers County in Shady.
Alexa Quesenberry led Shady with three RBI while Madelyn Lane and Brooklynn Blankenship notched two hits each.